About Me
I have a strong website design and development background, I can to code pixel perfect templates optimized for SEO.
---
I have been a web designer / developer for the past 15+ years. I am still learning and enjoy helping others learn as well. I earned a bachelor's in graphic design around the time CSS and web standards were just starting to take hold. My primary focus was on print design but gradually began doing more web projects.
Please email me if you have a question regarding the HubSpot Design Tools editor or if you need help creating a custom template for your business. I am here to help!
Jacob Lett
Web Design & SEO Consultant
Bootstrap Creative
Located in Metro Detroit, Michigan U.S.A.
View LinkedIn Profile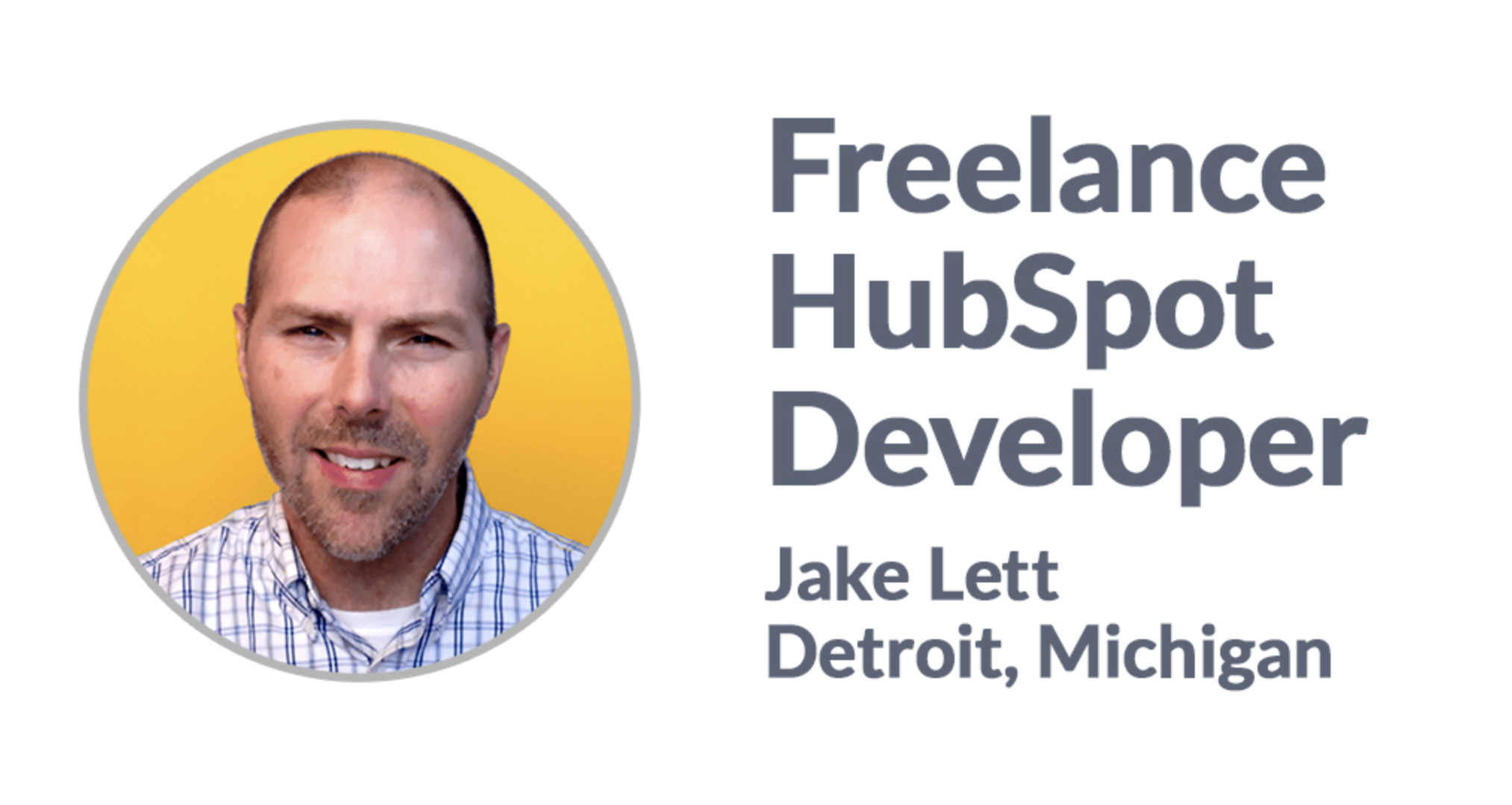 Have questions regarding my experience and skills?
Custom HubSpot Theme Development Services
Ways I can help you and your business grow
---
Custom HubSpot Themes & Modules
Full website themes, blog themes, and landing page templates

HubSpot Template edits, branding updates, or user experience improvements
Additional Services
SEO Audits and Optimization

Improving brand awareness and Google search traffic

Advisory Consulting

Guidance on major projects like: website redesigns, migrations, choosing a CMS, first creative hire, digital marketing business processes, etc.

Graphic Design Services

Social post graphics, print brochures, ebook design
Do you have a project you need help with?

Pricing
---
My rates are less than an agency but more than a junior or offshore developer.
For smaller projects
I do not bill hourly but will provide a flat project fee based on the work needed.
For larger projects with a defined scope of work
I can provide you a flat project fee and proposal.
For larger projects without scope
I offer a paid project discovery service to work with you to define a scope. This will act as a roadmap for us to follow to provide an accurate cost estimate.
For ongoing SEO optimization or advisory
I offer a monthly retainer with customized deliverables based on your needs.
---
Cost structure comparison
$ junior developer or offshore
$$ Jacob Lett - a good value because I am a web designer who can code
$$$+ Full-service Inbound Marketing Agency
Schedule a Consultation
I am focused on improving your business outcomes. When you work with me, all work is done by me and not outsourced.
Jacob Lett
HubSpot Theme Developer & Designer
---
About Bootstrap Creative
BootstrapCreative is a Michigan HubSpot Design Partner that helps businesses improve their digital experiences and marketing efforts.